join us for a virtual luncheon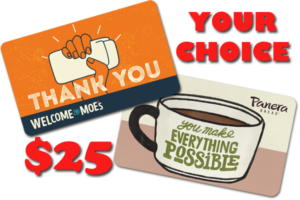 Historically our luncheons have been in-person, and at local restaurants around the state. The idea was to come to your area to make it even easier to learn about our programs. In the fall of 2021 we went virtual, and it was a huge success. We will continue that trend into 2022.
While we don't have a date set yet for this year, please continue to check back here or watch your email for an invitation to our next virtual open house. We look forward to seeing you then!
Register to Join Us Virtually
An email will be sent to all that register with an invitation to our virtual meeting.  After attending the virtual meeting, a gift card will be emailed to you as our thank you.  If you cannot make the meeting but have interest in learning more, please let us know and we can schedule a time that works for you.  And yes, we'll still provide you with a gift card!  Please note: there is a one gift card max per school.