15 minutes for a $10 gift card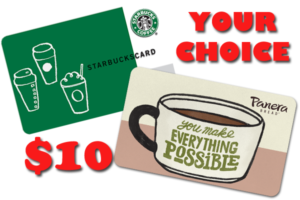 Schedule a virtual meeting with us to discuss a fundraising program or a holiday shop program for your school.  After the meeting, we'll email you a virtual gift card to Starbucks or Panera; your choice!
Register to Meet Us Virtually
After attending the virtual meeting, a gift card will be emailed to you as our thank you.  If you would rather meet in person, please click on our Contact Us page.  And yes, we'll still provide you with a gift card!  Please note: there is a one gift card max per email/person.